Penne with Pumpkin, Mushrooms, and Beef Meatballs

320 g of KAMUT® brand wheat penne
250 g of pumpkin
200 g of champignon mushrooms
1 clove of garlic
extra virgin olive oil
salt and pepper
For the meatballs:
150 g of ground beef
1 egg
breadcrumbs to taste
40 g of Parmesan cheese
parsley to taste
½ clove of garlic
salt and pepper
Start by cutting the pulp of the pumpkin into cubes of about one cm, then wash and cut the champignon mushrooms or even the porcini mushrooms into slices for a more intense taste.
In a pan, sauté a clove of garlic with a drizzle of oil, add the pumpkin and cook over medium heat until cooked and browned on the outside.
It's the turn of the meatballs: mix together the minced meat with the egg, the Parmesan cheese, just enough breadcrumbs to have a compact but soft consistency, the garlic and chopped parsley, salt and pepper. Work with your hands until you get a homogeneous mixture and then take a small amount of dough at a time to form the meatballs. They should be about one cm in diameter, at most two. When the pumpkin has softened, add the meatballs and toss them together quickly, then add the mushrooms and cook for another 2-3 minutes. Season with salt and pepper. Cook the pasta and when it is ready, sauté it together with the sauce. Serve immediately, possibly completing with chopped parsley.
Serves: 4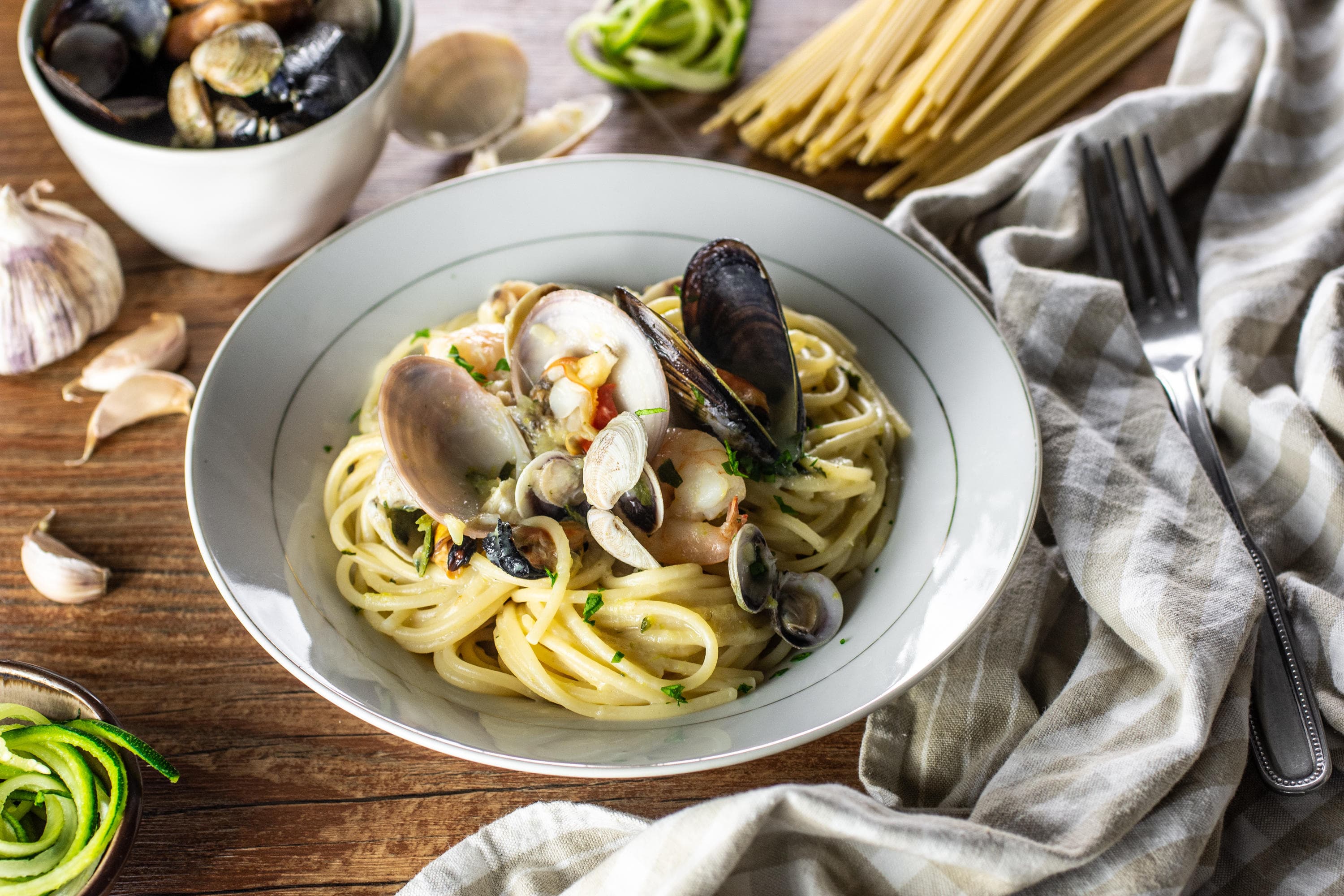 Spaghetti with Cream of Zucchini and Seafood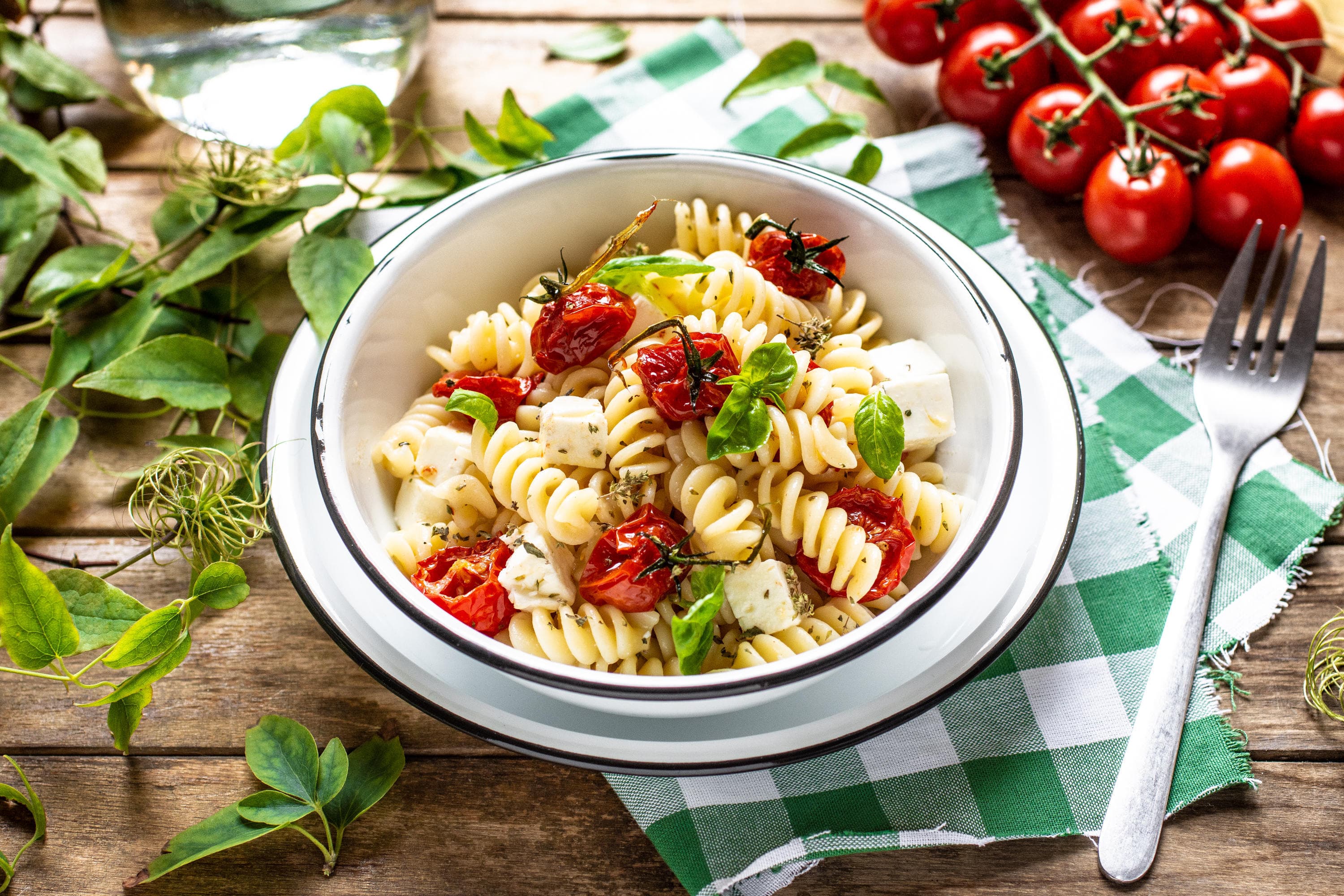 Fusilli with Baked Cherry Tomatoes and Feta
Find Products
Find KAMUT® brand wheat products and licensed suppliers, producers, bakeries, and pizzerias.
Contact Us
Contact us for questions, to request information or for licensing, or to sign up to receive regular updates.